Passion for Fashion
Posted by Deirdre | Filed under Blog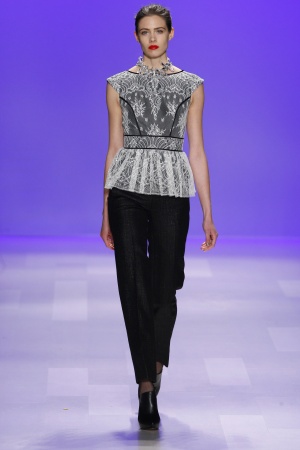 I just came off covering the Fall/Winter 2013-14 ready-to-wear collections at World MasterCard fashion Week in Torontom, and have a few observations to share, starting with this mini review of Canadian designer extarordinaire, David Dixon — Deirdre Kelly
Viva la femme.
Armed with a social consciousness targeting women's rights, Toronto designer David Dixon presented a strong collection of power suits and sharply tailored dresses triumphing the force of the feminine.
Opening his sleek, fast paced  show of 36 looks with a 1950s BBC film  instructing women as to their intellectual and social inferiority, Dixon restored the imbalance with a black and white collection —  sumptuously rendered  in houndstooth, black lace and sequins — in which opposites boldly co-mingled.
These were clothes for real women with jobs, kids, social commitments, said Dixon backstage: "The whole ideas was to keep it simple, strong and elegant."
Real women love colour and half  the collection was in the-sky's-the- limit blue, seen in a strapless jumpsuit, one of the designer's personal faves, adorned with broken glass jewellery by Rita Tesolin.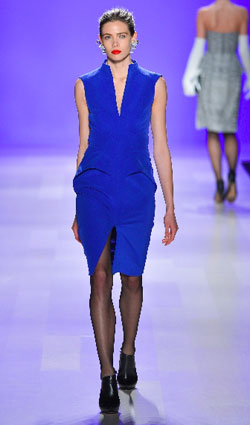 The pièce de la resistance was the finale number, a black hand embroidered tulle and organza gown with a fan bodice and skirt festooned with appliqué flowers in a sun burst pattern. It had queen of the night written all over it.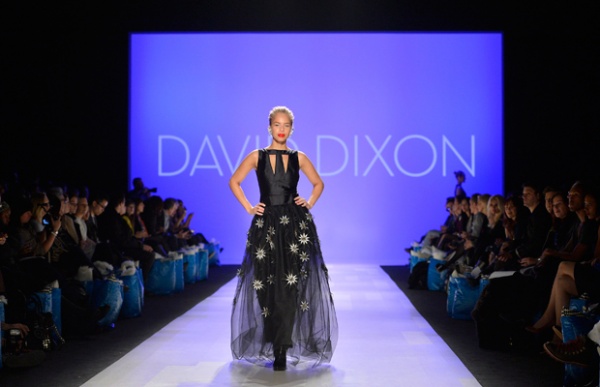 Search