BALLERINA IN A WHIRL!
Posted by Deirdre | Filed under Blog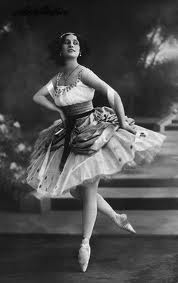 Well, finally it's B-day!
My new book, Ballerina: Sex, Scandal and Suffering Behind the Symbol of Perfection, is officially out tomorrow, across Canada. US distribution follows later in the fall.
The week's been busy promoting it. I was interviewed coast-to-coast on CBC radio, and in Toronto, my hometown, on Metro Morning. I was on CP24 television yesterday with the irrepressible Stephen LeDrew who called Ballerina, "a racy read!" (I told him the sex in the subtitle is all true.)
In a few minutes, I will be interviewed by Vancouver's Joseph Planta for his West Coast radio show, The Commentary.
Later this afternoon, I will meet up with David Churchill to do a Q an A about the book for www.criticsatlarge. ca.
Look for it next week, Oct. 2 and 3rd, along with a chapter excerpt.
Meanwhile, Dance Connection has generously supported the book, excerpting almost all of Chapter 6, about health issues affecting ballerinas today, and are giving my book away as part of a contest.
My good friends at Faulhaber Public Relations have also honoured me by writing about the book in their own blog:
http://thefdrive.com/post/32455015833/on-the-fpr-desk-ballerina
It's all so exciting, and I am truly grateful for all the support. I've posted a link to the Macleans review in the margins.
Susan Noakes of the CBC wrote a wonderfully insightful piece about the book earlier this week, and I'd like to share it with you.
http://www.cbc.ca/news/arts/story/2012/09/26/ballerina-book.html
I am gratified that I appear to be making people rethink the role of ballerina in our time.
Keep on dancing!
Search