How Much Do I Like The Beatles? Maybe Too Much.
Posted by Deirdre | Filed under Blog
Wednesday, May 24, 2017: Catered Luncheon and Lecture
12:30 pm $30 includes a catered luncheon, dessert, coffee, tea and the lecture.
Deirdre Kelly, for decades The Globe and Mail's award-winning dance critic and Style reporter, is presently working on a new book about The Beatles following the successful publications of her memoir, Paris Times Eight, and dance tell-all, Ballerina: Sex, Scandal and Suffering Behind the Symbol of Perfection. Her talk will explore how the Fabs continue to fascinate, more than a half century on.  A presentation of The Women's Art Association of Canada.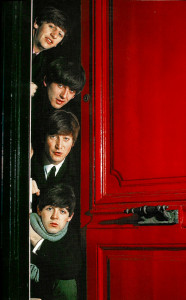 The Women's Art Association of Canada
23 Prince Arthur Avenue Toronto ON M5R 1B2
Telephone: 416-922-2060
www.womensartofcanada
administration@womensartofcanada.ca
Search