In From the Cold: How Refurbishing a Fur Coat Is the Ultimate in Chic
Posted by Deirdre | Filed under Blog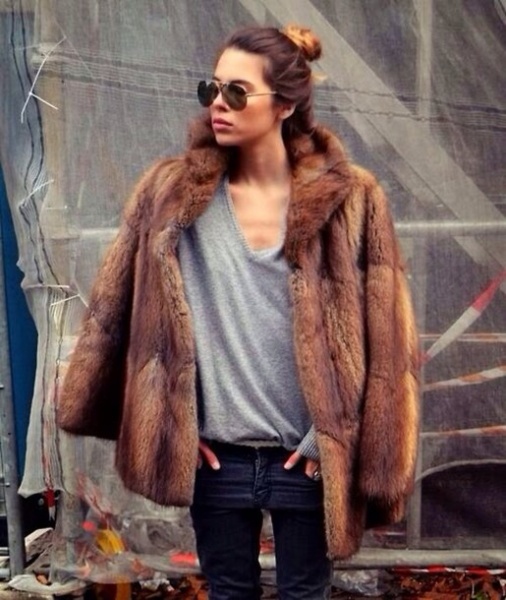 A number of years ago, a wealthy girlfriend was cleaning out her well-filled closets when she came across an old fur coat she hadn't worn in some time. It was ankle-length, made of raccoon and had fox accents. Seeing that it was ragged around the cuffs, she was struck by a touch of noblesse oblige and thoughtfully tossed it my way.
"Wear it when you take the kids to the park," she said. "It will keep you warm."
I did, but only once.
My friend is a tall Teutonic blonde, meaning super-broad-shouldered. I, something of a Celtic dwarf, was fairly swimming inside the linebacker-appropriate fox-fur sleeves. It was all very eighties, but I looked and felt ridiculous. For the past few years, that old coat has been gathering dust in my basement.
I almost forgot about it until an army of fur coats marched down the runway at Toronto Fashion Week, each click of the high-heeled boots worn with them signalling fur's return to the fashion radar.
Sales of fur, in fact, have been skyrocketing, up almost 60 per cent since the end of the 1990s, when every supermodel worth her multimillion-dollar contract declared she'd rather go naked than wear fur. Methinks they're not saying that now.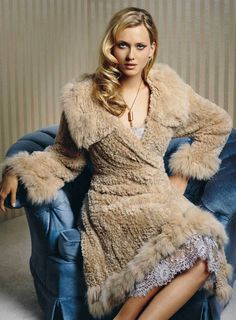 Fur's new-found cachet lies in its growing status as a "green" material, says Canadian fur designer Paula Lishman, who grew up in Labrador and thinks that fur is a more environmental choice than fake fur, "which is a non-renewable resource." Wearing real fur "shows that you're concerned with the environment and shows your support for the trappers who work the land," argues Lishman, who is also a firm believer in recycling fur. She uses laser cutting and other new technologies to give old furs up-to-the minute looks.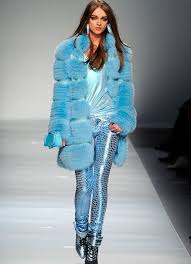 Which brings me back to the fur in my closet. Looking at it in this light, all it needed, I figured, was a judicious trim here and a bit of restyling there, so I took it to Toronto fashion designer Farley Chatto, whose creations had made such an impression on me at Toronto Fashion Week. Chatto has lately been employing a technique called stripping, whereby he literally shaves old furs down to reduce their bulk, leaving a series of wispy tails he then sews and weaves back into new lighter-weight coats that are the last word in chic.
At least that's what I feel about mine, post-makeover: My former bear of a coat was cut and reshaped into a fab knee-length fur trench that turns heads every time I wear it. Chatto also managed to create a pair of fur pillows out of the sleeves as well as a matching muff. I got three distinct looks out of one source, all for $1,250.
"Look at you, Miss Reduced, Recycled and Reused," Chatto said recently as he helped me into my wrap. "The ultimate in fashion."
Search