Clubland King Peter Gatien: Back in the Limelight
Posted by Deirdre | Filed under Blog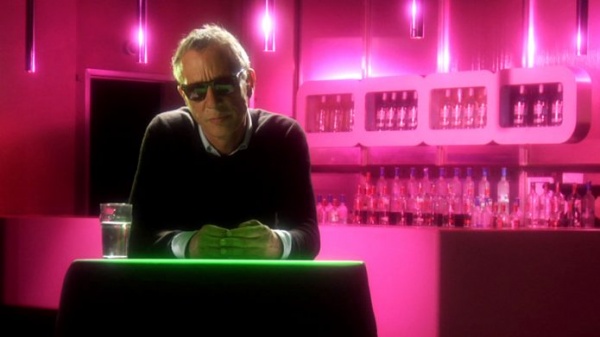 His new Toronto nightclub is bursting with space, but Peter Gatien has a small cramped office on the fourth floor – and he can't even call it his own. Unopened boxes of Kidrobot toys are piled in the corners. Leg room has been usurped by Che, his Argentine Dogo, who has laid claim to one of two couches.
Mr. Gatien's wife, Alessandra Kobayashi, has staked out the other, typing on a laptop and saying, no, she won't comment on her famous husband. "Soon," she adds cryptically, "you can read all about it." A screenwriter, she's the perfect partner to the man who is a legendary scenester. But she is the pillar Mr. Gatien has leaned on to get through the past difficult decade.
When you talk to him – his voice muffled, his gaze shielded by blue-tinted glasses that hide a missing left eye – Mr. Gatien (thrice-married father of four) speaks of "values" and "the importance of family."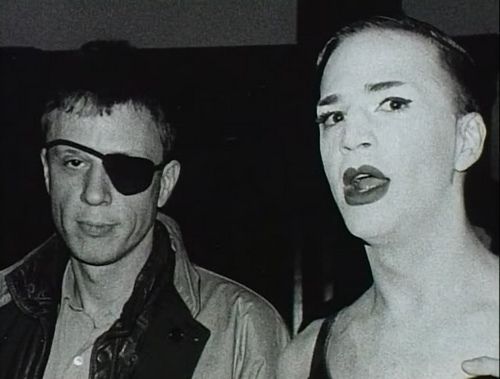 This is not the coked-up creep portrayed by Dylan McDermott in Party Monster, the film based on the story of Mr. Gatien's ex-employee Michael Alig, who brutally murdered a drug dealer. Rather, the lingering impression of Mr. Gatien is one of a genial guy with deep reserves of inner strength.
Dressed in jeans, a red polo shirt and a blue jacket, he speaks civilly to his staff and solicitously to his wife even though the phones are ringing non-stop. In less than two weeks, the double doors of Circa will open – and at long last. More than 3,000 people, including press flown in from New York, representing such hip glossies as Juxtapoz, Paper, Nylon and Time Out, are clamouring to get on the "list." It's as if disco never died.
But maybe people just want to see that Circa really is opening. It has endured many false starts since Mr. Gatien first dreamed up the concept for this club, in 2005.
He has had to overcome problems with investors and contractors, opposition from Councillor Adam Vaughan (who feels the neighbourhood is saturated with clubbers) and the Alcohol and Gaming Commission of Ontario, which – after 11 months and six days of hearings involving 15 witnesses – finally granted Mr. Gatien his liquor licence in July, only to issue an appeal of its own decision in August.
That appeal will be heard Nov. 15. Till then, a stay has given him the critical licence. So Circa will open on Oct. 4, with the prodigal son back on top of his game. "Once you have a project that you believe in, the doors start opening," Mr. Gatien says. It could be the motto of a life that played out as a New York fairy tale.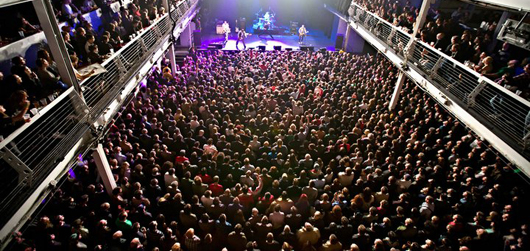 He was born Aug. 8, 1951, in Cornwall, Ont. The one-time National Hockey League hopeful spent 30 years building a business empire in Manhattan, capping off the 1980s and 90s with the ownership of four legendary discos: Palladium, Tunnel, Club USA and Limelight.
It all spun out of control in the late nineties. Caught in Mayor Rudolph Giuliani's club crackdown, the kingpin was hounded on drug-trafficking and racketeering charges, but the charges didn't stick. In 1998, Mr. Gatien was acquitted, but the state and the Internal Revenue Service went after him for income-tax evasion. In 1999, he pleaded guilty, paying a $1.3-million fine and serving prison time.
But even after spending two months on Rikers Island, the notorious New York jail, losing his fortune, including his 10,000-square-foot Upper East Side home, after being deported to Canada, his life's journey (which he has just penned into a book for Random House) was far from over.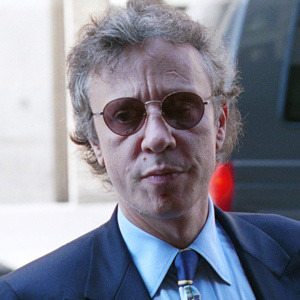 THE COMEBACK
In 2003, he arrived in Toronto friendless, out of pocket to the tune of $5-million in legal bills spent fighting the drug-trafficking and racketeering charges. "I had less than $100 in my bank account," he said in an interview this week.
But through sheer determination, he has engineered a comeback. With the opening of his newest club, a 55,000-square-foot wonder in the old Playdium/Lucid location on John Street, backing on to Chapters and the rainbow-coloured extravaganza that is the Scotiabank Theatre, Mr. Gatien, 55, is poised to take Toronto after losing New York.
"My crowning achievement? I'm too young to call Circa my crowning achievement," he scoffs. "It's one more door on the road to being a pretty gratified person," he adds, nursing a can of Nestea – the closest thing to a narcotic the former altar boy allows himself. "I am now of the mind that it is what you overcome in life that gives you strength, not what you accomplish." But his current accomplishment is nothing to sniff at. The new behemoth enterprise costs $6.3-million, according to Ari Kulidjian, Mr. Gatien's business partner and lawyer, and the only one of Mr. Gatien's 23 backers who will publicly identify himself.
Circa can hold 3,000 people on its four floors of glitz and gorgeous finishes. At $15 to $20 a head – with higher ticket prices for special events – the club should bring in some major coin if it gets rolling. The City of Toronto estimates that, every year, the restaurants, bars and clubs in the area generate $125-million in economic activity, and Mr. Gatien and his backers want a piece of that action.
Even though there is uncertainty about his club's future – if he loses the AGCO appeal he will have to close Circa – he may yet have a shot at it. Zark Fatah, the nightlife entrepreneur responsible for Blowfish, Doku 15 and Atelier, says Circa is "huge and it's ambitious. The reaction I am hearing from DJs, promoters, everyone, is that it's not just unlike anything in Toronto, it's unlike anything in the world."
More than a club, Mr. Gatien emphasizes, Circa, which includes a recording studio, is a cultural multiplex. The vast club has four separate entrances, an indoor holding pen that will let 100 partying hopefuls stand inside behind the velvet ropes, and an escalator to keep the action flowing from one floor to another. Rooms have been carved inside rooms to create a sense of intimacy – and not just within the VIP room.
Attention has been paid to every detail. Brian Rosevear, Mr. Gatien's publicist, leans onto a bar counter, where a bright orange light illuminates his every move. "It's a Sensacell bar," he says of the touch-sensitive light surface. In two adjacent private booths, touch-sensitive tables also let patrons control light and sound fixtures near them.
Elsewhere, there is the ocean-themed Fathom 22 Bar and the Kidrobot Room, a bar that doubles as a showroom for the pop-art toys. Upstairs, in the art-deco-inspired Ballroom, tiny, sparkling mosaic tile adorns the pillars and elongated light fixtures are suspended from the ceiling. In the ultramodern Skyy Vodka-sponsored bar and screening room, the aesthetic shifts again, to white leather couches with navy blue suede accents.
Throughout, there is a series of gallery-like display cases of art. The sex-fetish photographs of filmmaker Bruce LaBruce provide jolts of graphic colour to the moody entranceway. Native artist Kenny Baird contributed to the club's futuristic pop-art design.
"If nothing else, I'm good at surrounding myself with talented, creative people," says Mr. Gatien, surveying the scene from the fourth floor. "It's why I got into the business. The nightclub is … a collection of talented people assembled to put on a show."
While that may be why he got into this business, it might not be enough to keep him there. Mr. Gatien is working on a television series with his wife, Ms. Kobayashi, a native New Yorker who is 17 years his junior and mother of his 13-year-old son, Xander. There are also plans to create a movie based, in part, on his experiences among the demi-monde. After Circa is up and running, he wants to start up a Canadian franchise of boutique hotels and bring the Chocolate Bar, a U.S. chain, to Toronto.
There is also talk of him overseeing a project in Las Vegas, "but that's not foremost on my radar right now." He can return to the U.S. to do business because his maternal grandmother was Mohawk and, with that heritage, he can cross the U.S. border. But that doesn't mean he's rushing back to the country that, with much fanfare, evicted him.
"I love it here," he says of Toronto. "My family has relocated here. My kids are in school here. It's my home, even though I am still a Montreal Canadiens fan.
"That, I can't overcome."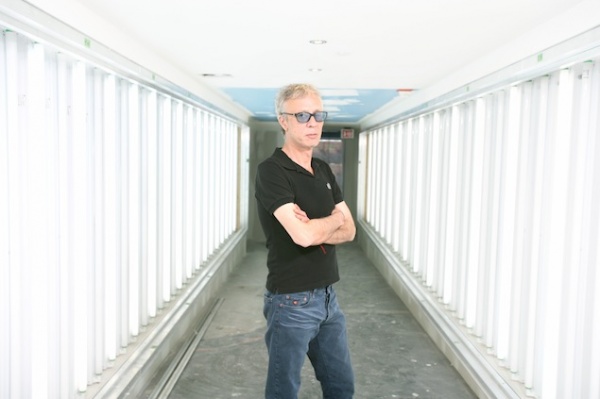 Getting a liquor licence
Peter Gatien, who holds the lease on the John Street property, left Hingson Corp., his original backer, to find new sources of funding after the club failed to open in June, 2006.
He discovered that he had to apply anew for a liquor licence through the Alcohol and Gaming Commission of Ontario, because his name wasn't on the original application. He said the AGCO assured him that the application would take about six weeks. Instead, it took 11 months.
E-mails (now part of the public record) written by Terry Bender, a veteran OPP officer seconded to the AGCO, show that the commission seemed to be trying to find a reason not to give Mr. Gatien his licence.
Writing to a member of the Georgia Department of Revenue (Mr. Gatien had opened a club in Atlanta in the 1980s), Mr. Bender specifically asked for "any reports or violations of a derogatory nature that could assist us in denying his application. … the Alcohol and Gaming Commission is prepared to cover all expenses to have someone from your own department come here and testify at a hearing."
The reason for the request, Mr. Bender wrote in his e-mail, was because "in Toronto … there is some serious concern about his reputation and character."
AGCO spokesman Ab Campion said background checks are status quo for any applicant wanting a licence. But, referring to Mr. Bender's e-mail, he added, "I don't think that this is a normal process."
No one from Georgia did come to the Toronto hearing and there was no evidence to suggest that Mr. Gatien had violated Georgia state law.
But at the recent Toronto hearing, Robert Gagne, a New York City undercover agent with the Drug Enforcement Agency who had investigated Mr. Gatien's conduct in the 1990s, testified against Mr. Gatien's character at the invitation of the AGCO, which had asked him to help them.
Another e-mail from Mr. Bender (dated February and sent to members of the AGCO) shows that the commission had encouraged Mr. Gagne to help them keep Mr. Gatien from licensing Circa.
Ultimately, the AGCO did grant Mr. Gatien the licence at the end of July. But within three weeks, it announced that it would appeal its own decision in Divisional Court and sought a stay revoking Circa's right to serve alcohol pending the outcome of the appeal, whose hearing is scheduled for Nov. 15.
In August, Madam Justice Sandra Chapnick refused the request for a stay.
Search