Nail Art On the Runway
Posted by Deirdre | Filed under Blog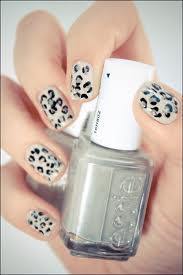 Fashion has a new accessory: Nails.
Matching finger nails to clothes was one of the biggest trends to come out of the recent edition on World MasterCard Fashion Week in Toronto.
Backstage was the usual flurry of Velcro rollers, face powders and lipsticks. But this season nail polishes were just as busy.
Nail artists — they're not just manicurists any more — hand-painted designer-approved looks that then went down the runway, grabbing as much attention as the clothes.
The more head-turning looks were textured and patterned: polka dots, stripes and oil spill effects created with multiple bottles of coloured polish at once and tooth picks for drawing precise lines.
At New York Fashion Week in February, nails sported spring flowers as well as shattered glass glued to the nail bed to herald the return of punk as a major fashion movement next season.
While the shattered glass nail might best be left to professionals, some of the season's extreme nail looks can be re-created at home.
Rita Remark, nail artist for Essie, explained how she created the metallic swirling nail for the grunge-inspired Chloé comme Parris show in Toornto:
"I took four different colours of metallic polish, applied each on the nail bed as a dot and then with a top coat brush I carefully swirled, taking care not to blend."
Don't feel you have a steady hand? Don't worry.
Essie, and other nail brands like it, sell foil-like stickers which can be peeled off and applied on nails for an instant as-seen-on-the-runway look.
Nail art takes patience, but it is worth the effort.
The old-fashioned French manicure is just that: old-fashioned.
So grab some bottles of coloured polishes and a fist full of toothpicks, and get ready to nail this trend.
Search